Words from the founder, Thomas Lydell

A common exclamation is: "Oh, you know sign language! Then you can communicate fluently with all the deaf people in Australia and the United States, too!" No, this is wrong! Sign language is not the same everywhere. It is as different as the spoken languages. Otherwise, there would not be a great need for our website spreadthesign.com.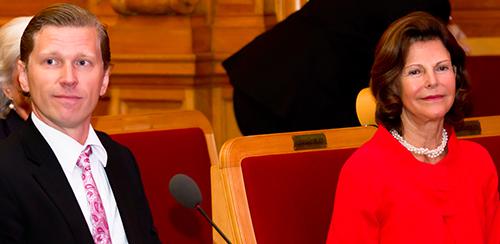 As the Queen of Sweden said at the launch of spreadthesign.com in late March 2009:

"Imagine if all deaf children could be united under one language - worldwide, a kind of Esperanto. But of course, due to different cultures, it remains just a dream."
When I did the application for this project I wanted to gather signs from all European countries and present them / make them accessible on our webpage. Sign language is develop by deaf users so we cannot and will not invent new signs in spreadthesign.com.

Spread the sign was an international EU project between 2012-2015 under Leonardo da Vinci and the Lifelong

Learning Program, under the heading of Leonardo Network. In this Network project we enlarge the partnership, recorded signs so that each language would have 15.000 signs documented and we made large dissemination tours in each country. EU and Leonardo with its recourses have given us the opportunity to show our capability to improve vocational education for deaf pupils and students for the partner members of Spread the sign.
Our project is like any other project, under constant surveillance of our national agency. What's positive about this is that they also give us valuable feedback on our different reports we send in to them. In the final reports of our projects we have had the evaluations made by Örebro University, Sweden, and their Department of Education Deaf Studies. The evaluation can be downloaded on this page.
Here are the links to the commission and our national agency, where you can find more information.

http://ec.europa.eu/education/lifelong-learning-programme/doc82_en.htm
http://www.programkontoret.se

This is an evaluation report ordered by the European Commission and made by the consultant company ICF GHK in London 2011. It speaks about the project, focus, approach, innovative aspects, outcomes, impacts, success factors and sustainability.
Evaluations for download
2008 | 2010 | 2015
EU report for download
2011